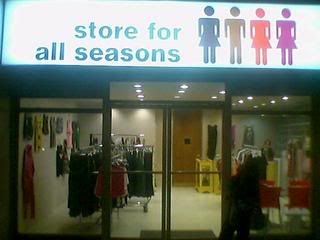 hooray! im showing off our new store!

here are pictures of our visitors last thursday!



esther&jeremy modelling our merch!


check out the too late the hero t shirt on esther! just 200 pesos!


and check out jeremy jordan's ass! (yes his name really is jeremy jordan)


twisted halo's joey, jason, and vin!

come over! we are open from 2 pm to 9 pm on monday to saturday and 130 pm to 7 pm on sundays!
your friendly store for all seasons team is waiting for you!



see you soon!

<3 mich&cecile&golda&mary!